CryptoGalaxy Wiki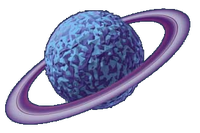 Welcome to the Official CryptoGalaxy Wiki
Welcome to the CryptoGalaxy Wiki
Please feel free to contribute by creating new articles or expanding on existing ones.
About CryptoGalaxy
CryptoGalaxy is a virtual world powered by blockchain which mirrors the true meaning of blockchain game. It allows all data to run on top of a decentralized public chain catered to creative and entertainment industries-
Zeepin Chain
. All in-game assets including
planets
,
GalaBots
and crystals are made on-chain in a bid to create a world of democracy,fairness and transparency. As each asset has its own unique HASH code, you can check up your assets via
ZeeScan
. Start your fun-filled journey to space exploration now!
Wiki Community
We are currently maintaining 274 pages (18 articles)!
Recent changes | New pages | Missing pages
See how you can help contribute to CryptoGalaxy Wiki! Remember to maintain a standard for grammar and punctuation in your contributions, please.
Register an account to keep track of your contributions.
Crypto Games Policy
While crypto-based games (games which rely upon blockchain technology and/or cryptocurrency) are permitted to have wikis on Gamepedia, no trading/exchange of cryptocurrency (or in-game items holding cryptocurrency value) is permitted on the wiki platform. This is a blanket prohibition of the practice on all areas of Gamepedia, from article pages and talk pages to user pages and profiles. If you see any instance of this policy being violated, report it to community@gamepedia.com right away.